Castello di Ama
Castello di Ama San Lorenzo
CHIANTI CLASSICO GRAN SELEZIONE DOCG
Castello di Ama San Lorenzo is named after the picturesque San Lorenzo valley
viewed from the estate's eighteenth-century Villa Pianigiani and Villa Ricucci.
This wine is produced from the finest grapes grown in the historic vineyards
Bellavista, Casuccia, San Lorenzo and Montebuoni.
An expression of Sangiovese blended with the smallest quantities of Merlot and Malvasia Nera,
the hallmarks of this complex wine are finesse, elegance, intensity, length and freshness.
Castello di Ama San Lorenzo has a remarkable ability to evolve,
developing aromatic complexity and exemplary intensity over time.
Wine vintages
Reviews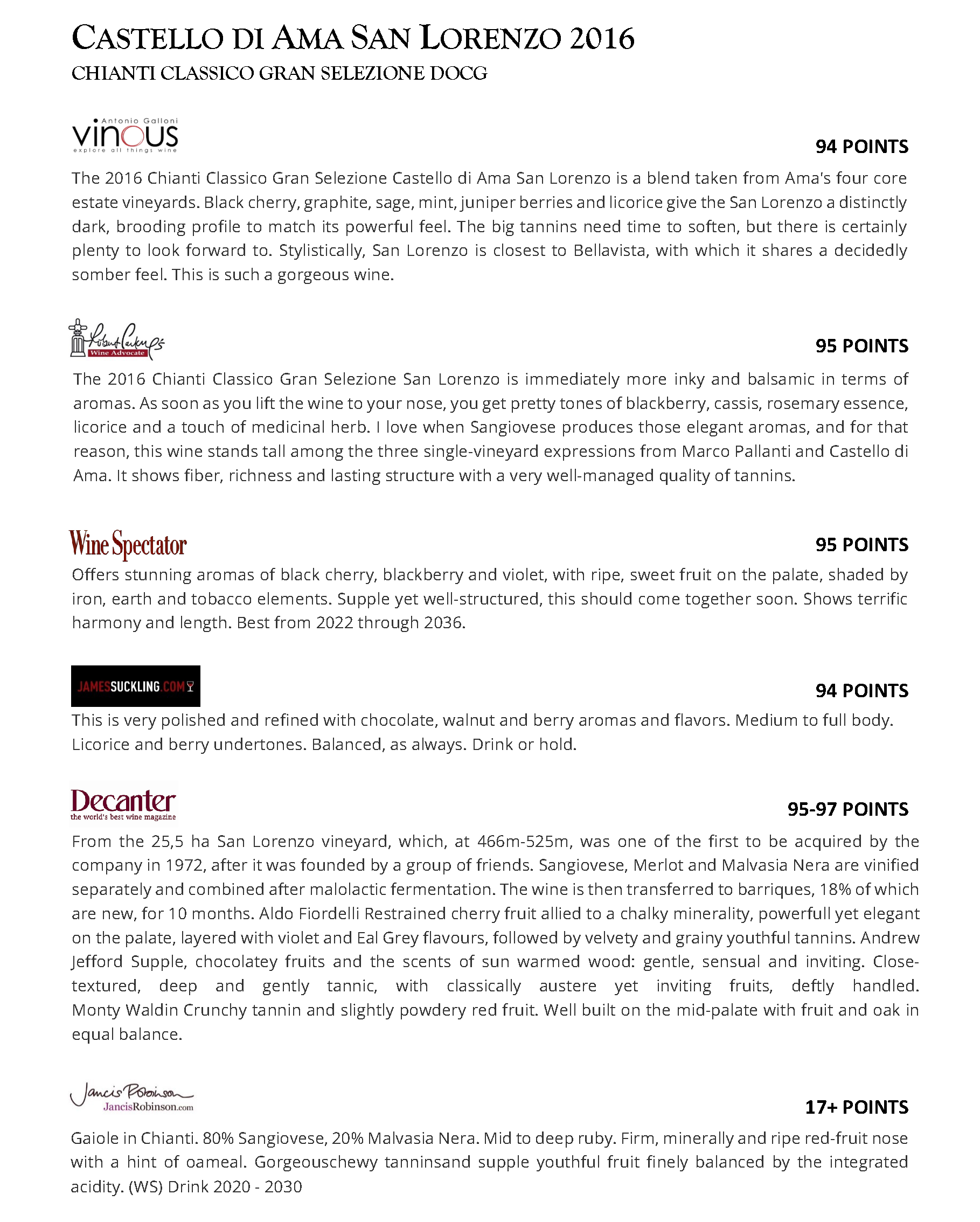 Reviews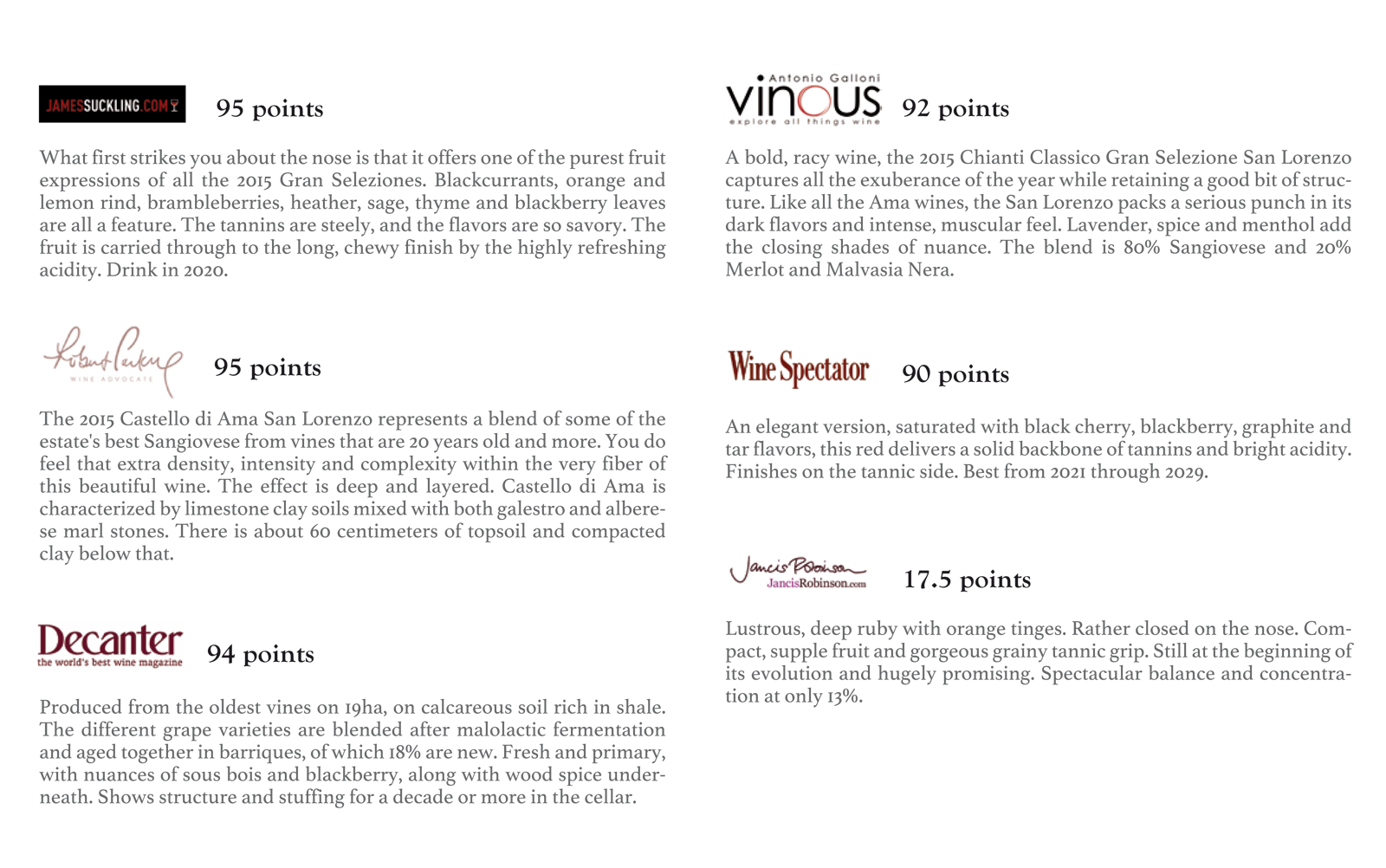 Reviews
Reviews