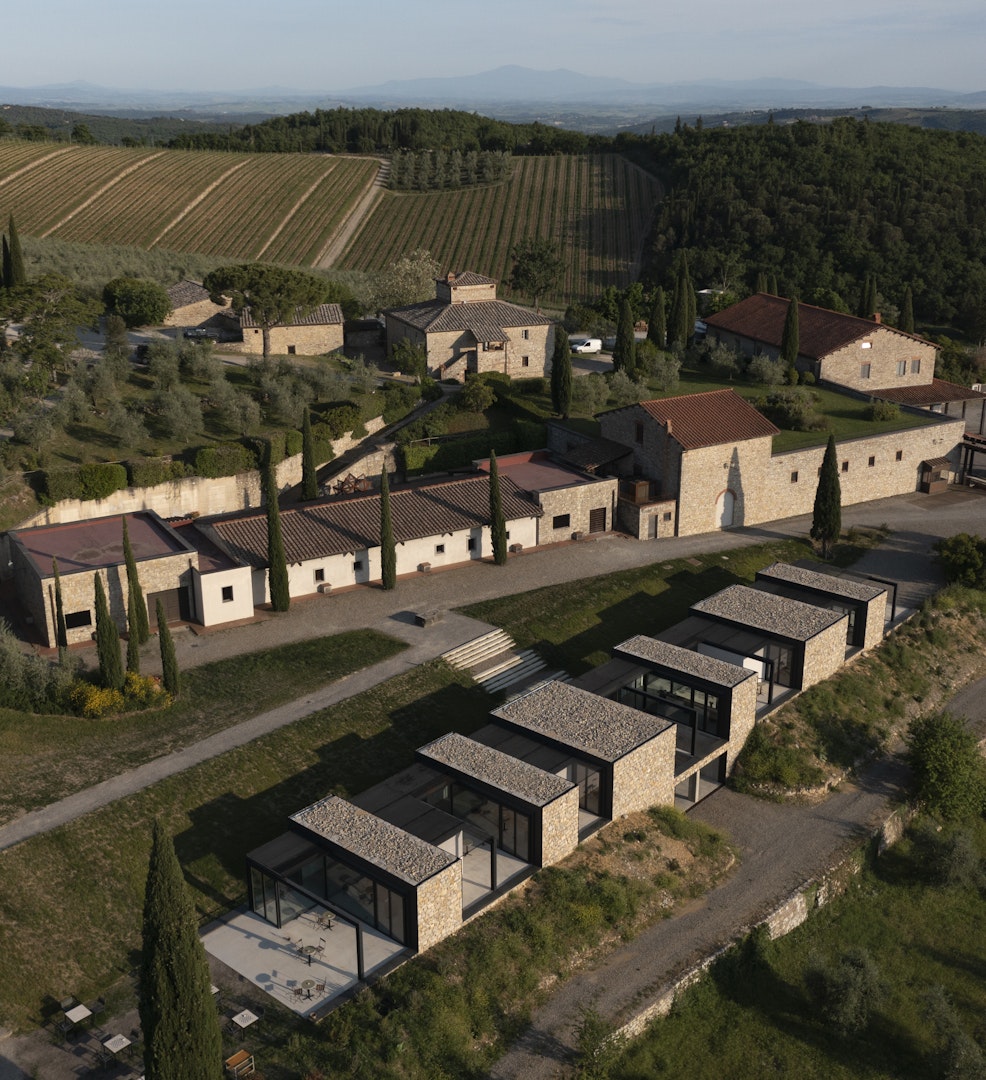 Arca
The new reception point in Castello di Ama
"The magnificent project by the Aniello/Tasca studio does not use violent tones, it does not want to assert itself with arrogance, but plays a fundamental role: it welcomes the visitor with a place to rest or ask for information, accompanying him into the landscape of Ama." –Lorenza Sebasti
In 2021 we completed the construction of the 'Arca' ("Ark", in Italian), the building we have chosen to house our heritage: the bottles of historic vintages set aside over the last few decades. About eighty thousand Bordeaux-bottles and more than ten thousand large formats find their home in the basement.
The ground floor is the reception room at Castello di Ama. In a space that almost compensates for the rhythms of everyday life, our visitors are received and made participants in the microcosm of Ama. Furthermore, the itineraries for visits to the company spaces start from here.
At the tables placed in the courtyards and on the sofas in the large open space, a proposal of wines by the glass is available to enjoy the magnificent view on Ama's vineyards. Admission is free and reservation is not required.
---
The 'Arca' is open from Monday to Saturday from 10.30am to 6pm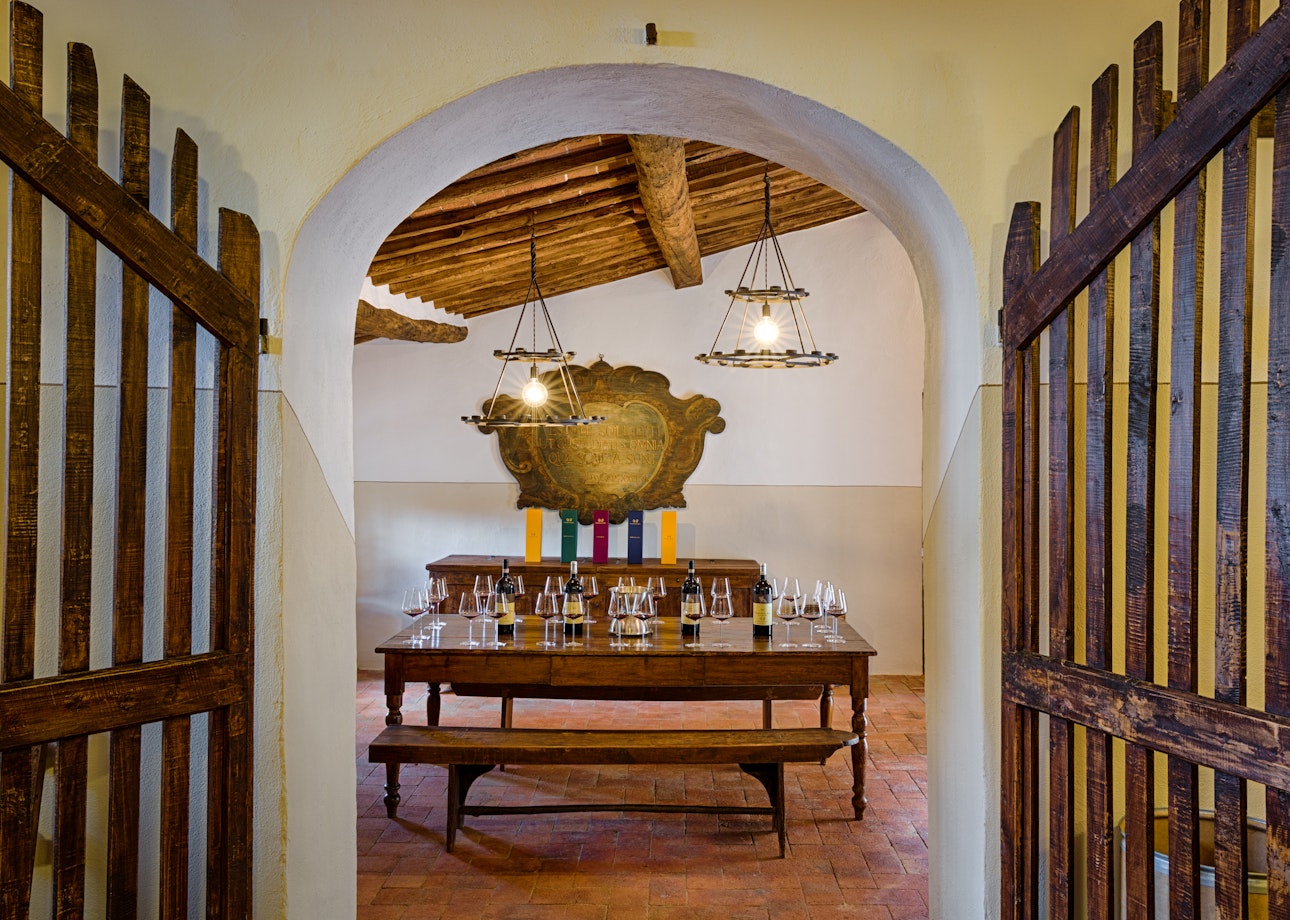 Enoteca
The wineshop in Villa Pianigiani
In the majestic Villa Pianigiani, the heart of the village of Ama in Chianti and soul of the Castello di Ama experience, we have settled our 'Enoteca'. Here the guided tours end and the tastings take place.
It is a space open to the public in which it is possible to discover and purchase a thorough selection of the Great Wines of Castello di Ama together with the creations of Lorenza Sebasti's Atelier.
---
The Enoteca is open from Monday to Saturday from 10.30am to 6pm