Tuscan craftsmanship of the highest quality

"The privilege of living surrounded by nature and beauty and of meeting many friends, artists and exceptional artisans in Ama allowed me to start a path of collaborations. The first meeting was with a perfume creator, Michele Marin, to whom I owe the push to continue this adventure."
Lorenza Sebasti
Fragranze
Starting from 2010, Castello di Ama started the collaboration with the perfume creator Michele Marin from Infragranti Parfumeur. And so was born a series of candles inspired by the rolling seasons in Ama.
To finally embrace the Eau de Parfum project ispired by the place. There are three Opera, three interpretations featuring the iris in iris mater , the rose in nomen rosae and then the helichrysum with helios chrysos .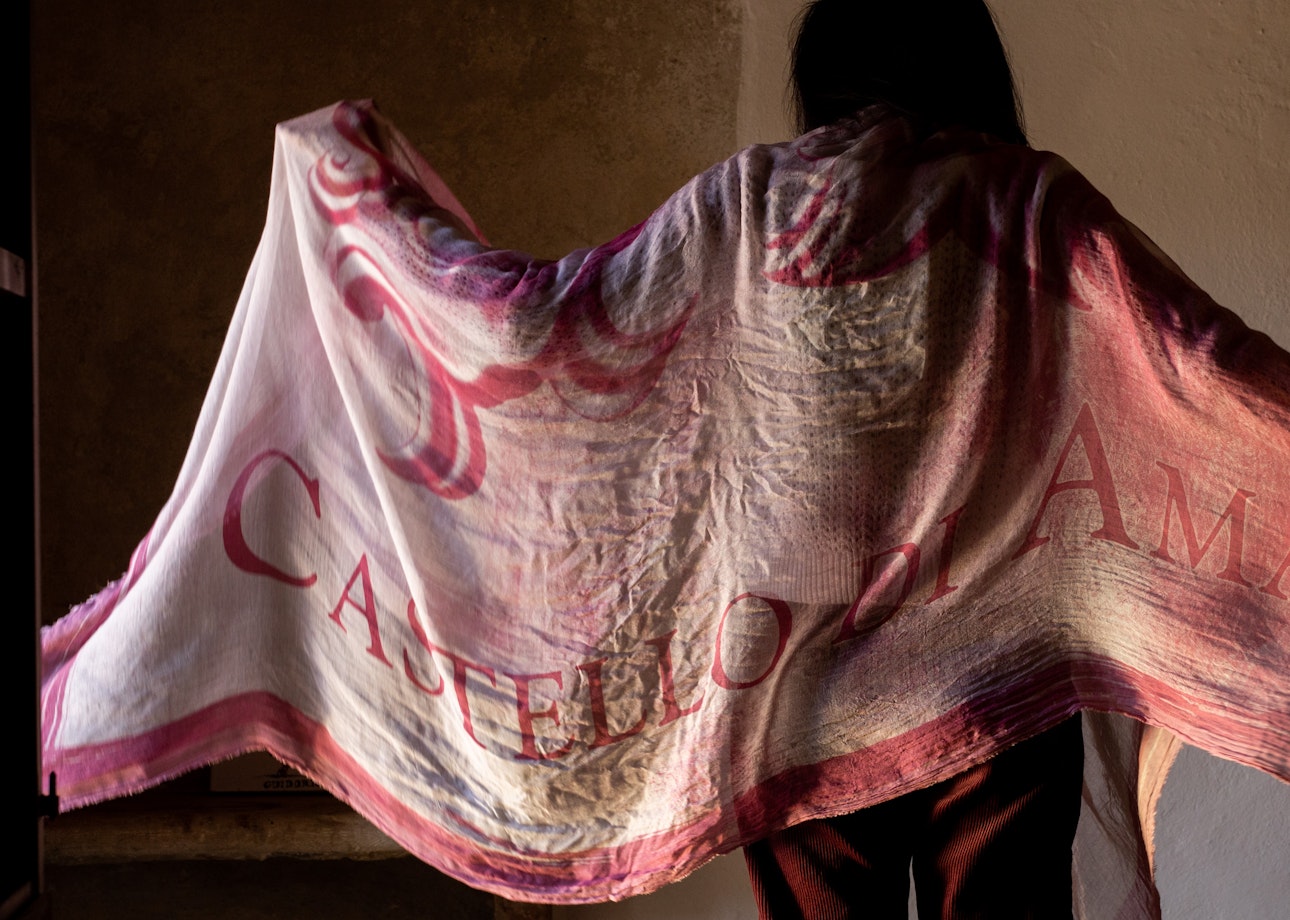 Scarves
Very soft modal silk and cashmere scarves made with natural dyes.
Ottotredici creates an exclusive artisan production in Prato, made using the coats of arms of the Villa Pianigiani and Villa Ricucci of Castello di Ama.
90% Modal, 10% Cashmere - Made in Italy
The scarf measures 150cm in length and 190cm in width.
Available colours: Yellow, Pink, Red, Green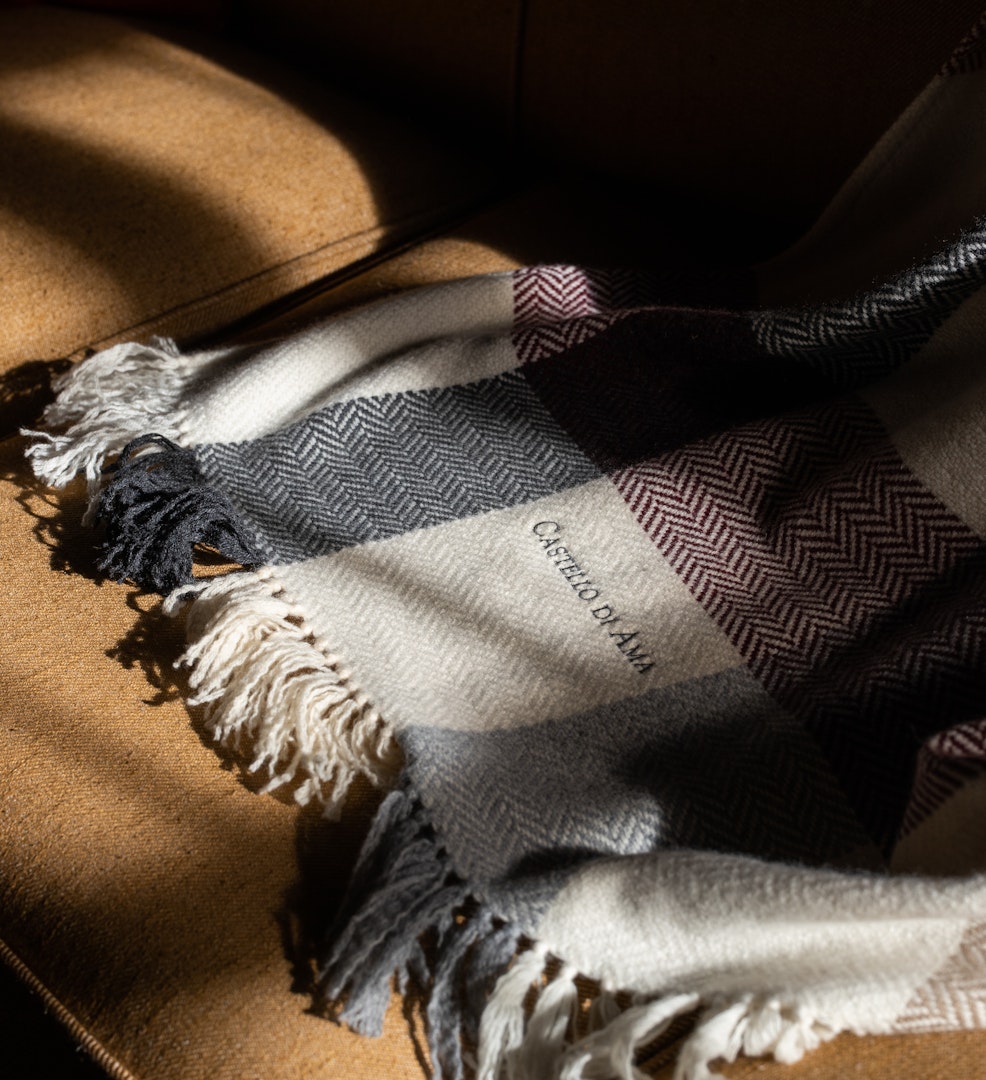 Plaid
This plaid is produced by Lanificio Arca di Prato - Valbisenzio 1947 with a cashmere yarn from Mongolia. Its creation comes to life from ancient Jacquard shuttle looms in wood and expert manual processing.
100% Cashmere plaid measures 150cm in length and 200cm in width.
Two versions are available. One knotted with the blanket stitch and the other with the short side knotted by hand.
Herringbone check quadro a lisca di pesce
Available colors: Herringbone Check Bordeaux (inspired by the Harvest) , Lawn Green (inspired by the Milling)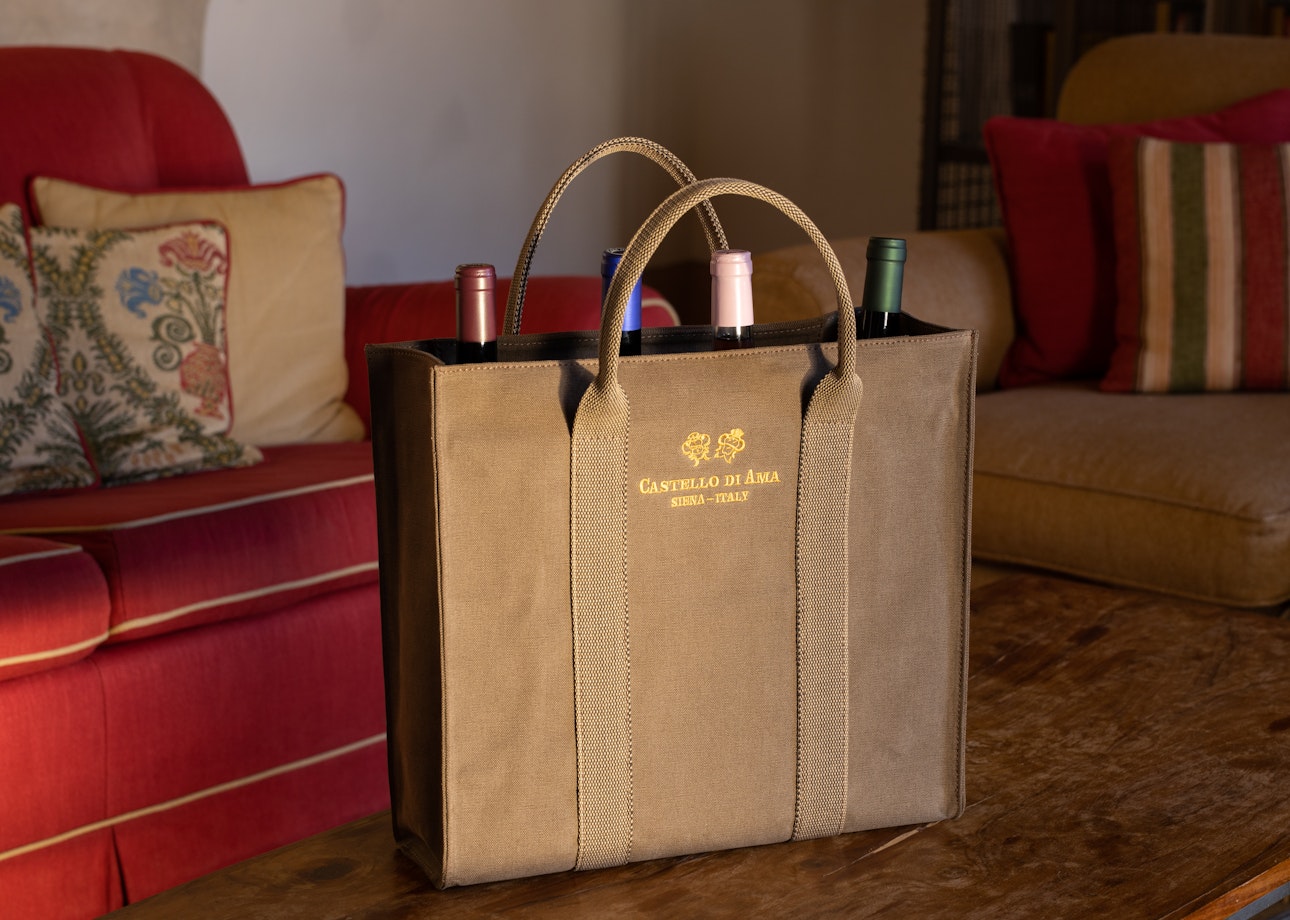 Bags
Laura Laureto lives and works in Tuscany, where she creates original bags in leather and fabric.
"I have designed an elegant Wine Bag, when I buy important wine bottles I would like to receive them in an equally important case and at the same time I would like to reuse this precious case also in my daily life.
Thus was born a beautiful and functional bag, with a clean line and all in Olona canvas fabric inside which there is a padded beehive dedicated to transport. From the moment the bag is used as a beautiful Tote and not as a Wine Bag, the beehive will be pulled out and crushed on itself, and then reused in the next purchase or during subsequent transport.